Types of Weight Loss Surgery in Ann Arbor & Ypsilanti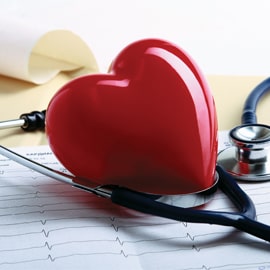 Modern weight loss surgery is a safe and effective method for helping obese people lose weight where other methods have failed. Surgical weight loss procedures use different methods for assisting weight loss, allowing the selection of procedure to be made based on the specific needs of the patient. By changing the amount of food that can be eaten and how the body digests and absorbs food, each surgical procedure is capable of achieving high levels of success.
About Laparoscopic Surgery
Taylor Bariatric Institute performs the majority of procedures using laparoscopic surgical techniques. With minimally invasive laparoscopic surgery, the entire operation can be performed using a series of small incisions in the abdominal wall. Specialized surgical instruments are inserted into the small incisions, making the entire procedure possible without a large incision to open the abdomen.
Minimally invasive weight loss surgery has many advantages, including shorter hospital stays, reduced hospital costs, decreased post-surgery discomfort and a quicker return to a fully-productive lifestyle. These procedures usually only require a hospital stay of between two and five days and most patients make a full recovery in just three weeks after surgery.
The following information will help you better understand how each method of bariatric surgery functions.
Surgical weight loss operations employ restrictive procedures and malabsorptive procedures to change the way your body intakes and digests food. Restrictive procedures reduce the amount of food that can be held in your stomach and may also decrease release of your body's hunger hormones. Malabsorptive procedures alter your gastrointestinal system to change how calories, fat and nutrients are absorbed by the body.
Gastric band surgery uses an adjustable gastric banding device to restrict the amount of food the stomach is able to hold. There are two types of gastric banding devices, the Lap Band system and the Realize Band. Gastric banding is the only type of weight loss surgery that is completely reversible and does not require any incisions, staples or alterations to the gastrointestinal tract.
Roux-en-Y gastric bypass has the longest history of any weight loss procedure in the United States and remains the most frequently performed bariatric surgery. In many cases, Dr. Taylor can perform the gastric bypass procedure laparoscopically, reducing the risk of infection and shortening recovery time.
By reducing the stomach's size by 85 percent, sleeve gastrectomy is a restrictive form of bariatric surgery that assists with weight loss by limiting the amount of food a patient can consume. Sleeve gastrectomy is an effective and minimally invasive laparoscopic procedure.