The Day of Your Surgery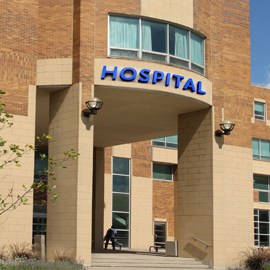 The day of your surgery is finally here—no more anticipation, wishing or wondering. Today you will take the first step in what will be an exciting and life-changing journey to weight loss. Before you undergo your weight loss procedure you will need to make several preparations both at home and at the hospital.
Let's first discuss the preparations that will take place at home before you arrive at the hospital.
Home Preparations the Day of Surgery
Do not eat or drink anything after midnight the night prior to your surgery. You may take any medications Dr. Taylor has instructed you to take at this time and be sure to avoid taking those he has instructed you not to take. If you need water to take medication, only use a very small amount. Remember to bring all of your medications with you to the hospital.
Take a shower with the provided antibacterial soap. You may wash your hair and brush your teeth as normal as long as you do not swallow any water.
Your skin must be free of any topical treatments before surgery so do not apply any make-up, lotions, creams or moisturizers.
Be sure to wear comfortable clothing and shoes that are loose-fitting and easy to slip on. You will be required to put on clothes and shoes after surgery so make sure they don't have waistbands or complicated straps that may irritate your incision.
If you suffer from sleep apnea and use a C-PAP or Bi-PAP machine, you will only need to bring your mask with you to the hospital as the machine will be provided. However, this is an arrangement that you should confirm with Dr. Taylor and the hospital where you will undergo your operation.
Bring your pre-packed bag with your personal belongings, driver's license and insurance cards with you to the hospital.
Make arrangements for someone to stay at the hospital while you're in surgery who is capable of driving you home after the procedure. This person must be able to read and understand all post-operative instructions given to you by Dr. Taylor.
Arrive to the hospital at the appointed time.
Read on to review the preparations you and your medical team will make at the hospital before surgery