Preparing for Weight Loss Surgery
Set yourself up for long-term success. Implement lifestyle changes before your operation to prepare yourself for the changes that will come after weight loss surgery.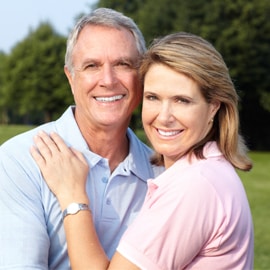 When deciding on a procedure for bariatric surgery, you need to consider the lifestyle changes you will need to live with after the operation. The type of diet that you will be instructed to follow will differ for restrictive and malabsorptive operations. Bariatric surgery is a tool that can set you up for weight loss success, but if you are not ready to adjust to the different guidelines, your experience after weight loss surgery may be less than ideal. Losing weight before bariatric surgery can potentially shorten your hospital stay after your operation and increase your weight loss momentum coming out of surgery. By making dietary and behavioral changes slowly over the months leading up to your operation you may experience a less stressful transition following weight loss surgery. Your weight loss surgery team will talk with you about steps you can take before your operation to set yourself up for a healthy start.
Having the proper mind-set will enhance your ability to lose weight and increase the success of your weight loss surgery. Merely enforcing dietary limitations and exercising a few times each week won't have the same effect as if you re-shape how you think about food and exercise in order to successfully lose weight.
Increasing your physical activity will aid in long-term weight management and help you prepare for increased activity after surgery to enhance weight loss. Get more physical activity in prior to weight loss surgery by increasing the incidental activity in your daily life and setting realistic goals for a slow-starting exercise program. By engaging in low-impact activities like walking, you can increase aerobic activity to benefit your health without causing injury.
Weight loss surgery requires strict changes to the way you eat, including how often you eat, the types of foods you consume and the amount of calories you eat each day. In addition to changing the way you eat, you will need to pay attention to dietary factors like sugar, soda and caffeine consumption. Gradually making changes to your diet before bariatric surgery can help make an easier transition to your post-surgical lifestyle.