Weight Loss Doesn't Come in a Can
"Fitness – If it came in a bottle, everybody would have a great body." –Cher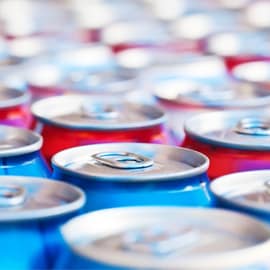 Here in the States we've talked a whole lot about soda being bad for us lately—especially in light of a ban on oversized sodas throughout New York City. Whether you are preparing for weight loss surgery or are helping your family make healthier choices as you lose weight after bariatric surgery, you probably know that water, tea and sugar-free juice are better choices than calorie-laden sodas.
Well, weight loss hopefuls are taking a different approach in Japan, where Pepsi Co has released a special edition of its beloved beverage. "Pepsi Special," as it is so uniquely named, is high in fiber and is said to block fat absorption, actually helping people to lose weight instead of gaining it through the influx of sugar and calories.
Don't get too excited. This new effort by Pepsi is no different than the handful of other beverage companies that have attempted to put weight loss in a bottle by marketing it to unsuspecting people who would try just about anything to lose weight. Weight loss surgery can help you achieve enhanced weight loss by limiting the number of calories you can consume at any given time. By combining your weight loss surgery with regular physical activity and your weight loss surgeon's dietary guidelines you are setting yourself up for the greatest degree of success—and this is something that will never come in a bottle.
Why You Should Skip This Soda Diet Fad
The new Pepsi product is carbonated, loaded with artificial sweeteners and high in fiber, all of which are reasons to refrain from the drink. After weight loss surgery, your digestive system will work differently than it did previously. While fiber is beneficial for weight loss in those who haven't bariatric surgery, the most important nutrient for you after a bariatric procedure is protein.
What's more, the Pepsi Special product is still carbonated, and carbonated drinks cause gas. After bariatric surgery, drinking carbonated beverages can lead to severe cramping and discomfort.
Pepsi Special is currently only on sale in Japan and there is some question of whether it would pass Food and Drug Administration standards if the company intends to market it in the United States. Claims of inhibiting fat absorption and that it is a "healthy" soda would normally need to be verified through research before the drink could make it onto shelves in the USA. The questionable nature of these healthy soda claims suggest that if you see this drink on grocery shelves in the future, you will be better off if you keep walking.