Staying Motivated after Weight Loss Surgery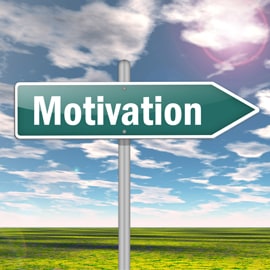 Following your weight loss surgery, it may be difficult to stay motivated with your newfound lifestyle. Some days, you might not feel like exercising or sticking to your diet. Or maybe you're just bored with your routine. Regardless, it is important to remain motivated after your weight loss surgery so that you don't hinder the progress you've already made with unnecessary weight regain.
Tips for Staying Motivated after Weight Loss Surgery
Start slow with realistic expectations. Don't rush into a high intensity workout and expect immediate results, as that may lead to frustration. After your surgery, you'll need to take things slow when it comes to your diet and physical activity levels. Ease into a comfortable routine that fits with your lifestyle.
Look into support groups. In a support group, you will be surrounded by people with whom you can share your stories and weight loss victories. Having people to cheer you on is a great way to stay on track with your weight loss goals.
Be patient. Directly following your surgery you will lose weight rapidly, but eventually this will slow down. Be patient with yourself, take time to realize that your weight loss surgery and lifestyle changes for wellness are a lifelong commitment to a better and healthier you.
Reward yourself on occasion. Find a way to give yourself a little pat on the back. Reward yourself with something nice like a massage or a bubble bath. Make sure to avoid any food-related rewards because that could lead to unhealthy habits.
Don't be too critical. You can be your own worst enemy when looking in the mirror. Silence your inner critic and try repeating positive affirmations to yourself every day. Also, avoid comparing yourself to others. Remember that every weight loss journey is different.
Cleanse your environment. Make sure that your home and your surroundings are conducive to your new lifestyle. Get rid of any tempting foods, and fill the pantry with healthier options instead. Also, try keeping your sneakers by the door to remind you to exercise.
Expect setbacks. Your weight loss surgery is an effective way to lose excess weight but it isn't a miracle cure. You may hit a weight loss plateau or regain a little weight along the way, but don't let this throw you off. Be prepared for possible setbacks and continue looking forward.
After weight loss surgery, there will be days when remaining upbeat and motivated is going to be hard. Your weight loss surgery is the beginning of your journey to a healthier life so keep moving forward by resolving to find things that make you happy and motivate you to be successful.
Comments
One Response to "Staying Motivated after Weight Loss Surgery"