Setting Realistic Goals After Surgery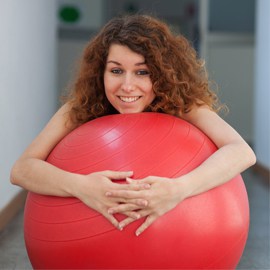 The decision to go through a weight loss surgery can be the first step to reaching your weight loss goals, but it is not the end of the journey. The surgery will help reduce your feelings of hunger, but you will also need to set realistic goals that will help you reach your ideal weight.
Set a Number
When you are trying to set new goals, make sure that it is a figure that you can measure. For example, if you want to lose one pound per week, then set that as your goal.
You can set measurable goals that are designed for short and long-term plans. Creating a measurable goal can help you make adjustments to the plan based on the tools that are working well and the efforts that have failed.
Set measurable goals for your weight loss results as well as your fitness and dietary plans. For example, set a goal of walking 15 minutes per day or using proper measurements for portion sizes when planning a meal.
Identify Your Reasons for Losing Weight
Going through a weight loss surgery can be hard on your body, but there are reasons that you may make the decision to seek medical assistance. Identify all of the reasons that you want to lose weight and write them down.
The internal reasons for trying to lose weight can provide a positive source of motivation. The list may include health concerns that you want to address by losing weight, looking your best, or even having the ability to enjoy a hobby or activity that you have always wanted to try. List all of your reasons for losing weight to help you stay motivated.
Plan for Obstacles
Expect setbacks when you are trying to lose weight. Instead of getting upset when an obstacle arises, make a plan that will help you counter the problem. For example, if you reach a weight loss plateau, then make a plan to adjust your exercise routine so that you are still able to reach your goals.
Eventually, your body will adjust to the exercise plan that you set and you will not see the same level of weight loss. That means that you have reached a plateau and must adjust the fitness routine to reach your next set of goals. It is not a cause for alarm, especially if you have already planned for the situation.
After a weight loss surgery, you will want to take measures to lose weight. By setting clear goals and a plan of action, you will have the opportunity to enjoy the results of a healthy lifestyle.