The Importance of Setting Goals Prior to Weight Loss Surgery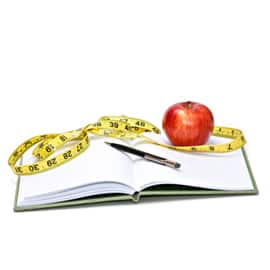 As you approach the months, weeks, or days before your weight loss surgery, it is a great idea to spend some time setting goals for your weight loss journey and overall health. Deciding to undergo bariatric surgery means that you are committed to improving your health and wellness over the long term.
As part of your weight loss surgery, you'll need to make a number of lifestyle changes, either as a result of the surgery itself or as part of a conscious choice to improve your health by changing certain habits and behaviors. Either way, you'll be better able to adhere to these lifestyle changes by setting goals prior to your surgery.
The Importance of Goal Setting Before Weight Loss Surgery
Goal setting is a powerful process, whether it is used for improving your career, getting out of debt, or losing weight. It is a course of action and fundamental component toward long-term success shared by those who have goals and want to achieve them.
Setting goals helps you to keep your focus, avoid distractions, and stay on track. Once you attain small successes in the achievement of your goals, you'll develop the confidence, inspiration, and motivation to see your goals through to actualization.
Types of Goals for Weight Loss Surgery
A number of key factors join together to achieve lasting success in attaining your weight loss goals. Without goals to strive for, it is easy to fall back into the old habits, patterns, and behaviors that led to being overweight or obese in the first place.
To prepare yourself for weight loss surgery, begin to incorporate the following changes and goals now:
Keep a journal. Start to keep a daily diary of your meals, snacks, exercise sessions, weight, and body measurements.
Adjust your diet. Weight loss surgery will enable you to feel fuller on smaller food portions. You'll be eating less, so it's important that the food you eat is laden with nutrients. Prior to your weight loss surgery, experiment with healthy and nutritious recipes you'll enjoy eating after your bariatric surgery.
Incorporate physical activity. To optimize your weight loss success, it is important to incorporate exercise into your daily routine. Start to become familiar with some easy exercises prior to your weight loss surgery, so it'll be natural to incorporate them after bariatric surgery.
Think positively. If you have struggled with being overweight or obese for a while, you may have developed negative feelings that will interfere with your progress. After your bariatric surgery, thinking positively about the changes you are experiencing and maintaining your sense of excitement about finally achieving long-term weight loss will make your journey both more enjoyable and more successful.
Weight loss will take time and there will be some challenges along the way. Setting realistic goals provides you with a roadmap for success along your weight loss journey.