Kelly: 129 lbs Weight Loss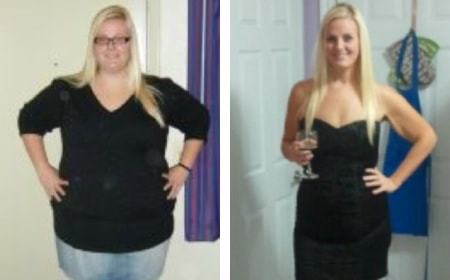 Hi my name is Kelly and I am 23 years old. I had my Roux-en-Y gastric bypass at the Taylor Bariatric Institute with Dr. Taylor in July 2009, and must say that it was the best decision I have ever made for myself. Like many others on here I struggled with my weight my entire life, going on fad diets, trying to make lifestyle changes, seeing dieticians, and had even been put on diet pills by my family doctor. In the grade 11 of high school I weighed my highest of 315 lbs. Over the next few years I had managed to take off over 40 lbs, however in the last year or two the weight returned as it always seemed to. Again I found myself weighing in over 300 pounds and was so disappointed in myself. I had looked into bariatric surgery in the past and contemplated whether it was the right decision for me. Early this year, once again, I found myself and my sister researching in depth about gastric bypasses, then a close friend of ours choose to have the surgery. She became very inspiring to the both of us and we decided this is something we were going to do together to make a healthier change for our futures.
Since July, I haven't looked back. It has been a long journey over these past 4 months and I can't explain how wonderful it is to find the new me. I'm feeling better about myself than I have in years, and I'm really starting to notice changes in my everyday life, especially my physical capabilities. Like I have said already, having my gastric bypass surgery with Dr. Taylor was the best thing I have done for myself and my future, I feel like I have a new lease on life!!!
Weight loss surgery and medical weight loss program results vary between individuals depending on the initial weight, medical condition and adherence to  prescribed treatments. Speak to Dr. Taylor about the results you can expect.
Comments
One Response to "Kelly: 129 lbs Weight Loss"