Medicare May Cover Sleeve Gastrectomy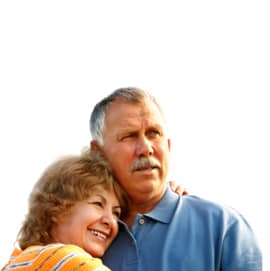 Good news for potential patients of weight loss surgery in Michigan: Medicare may in fact cover the cost of sleeve gastrectomy surgery, also known as gastric sleeve surgery. The Centers for Medicare and Medicaid Services (CMS) has previously approved three other weight loss surgery procedures: Roux-en Y gastric bypass, laparoscopic adjustable gastric banding (Lap Band procedure) and biliopancreatic diversion with duodenal switch. Medicare coverage for laparoscopic sleeve gastrectomy surgery has been on the table for approval since a proposal was submitted for coverage in late 2011.
The CMS finally released its decision concerning insurance approval of the weight loss surgical procedure for clinically obese patients on June 27th. Though the agency will not issue a National Coverage Determination, the memo released by the CMS states that it's up to the discretion of local Medicare contractors to determine whether they will cover the cost of laparoscopic sleeve gastrectomy surgery to treat extremely obese patients.
For Michigan Medicare recipients to be eligible for sleeve gastrectomy coverage, the following three prerequisites must be met:
The beneficiary must have been previously unsuccessful with medical treatments for their obesity
The beneficiary must have a BMI (body mass index) greater than 35
The beneficiary must have at least one additional condition directly related to their obesity
Previously upon submission, a CMS review had found that gastric sleeve surgery had not been proficiently studied in patients over the age of 60. As a result, questions still remained as to whether or not the benefits of this weight loss surgery procedure outweighed the risks involved for the population of Medicare beneficiaries.
Upon final review, the CMS explained the available evidence (concerning sleeve gastrectomy surgery) does not clearly and broadly distinguish the beneficiaries who will experience improved outcomes from those who might encounter potential postoperative complications or adverse effects. With this in mind, the CMS decided to let regional contractors for Medicare pay for the procedure on a case-by-case basis. The reason for their decision lies with the gravity of obesity and the possibility of benefit for qualified beneficiaries in competent centers.
The CMS believes local contractors are in better position to deliberate characteristics of individual beneficiaries and the demonstration of qualified bariatric centers within their jurisdictions. In other words, local Medicare contractors in Michigan will be able to determine eligibility for individuals seeking coverage for sleeve gastrectomy surgery to treat their obesity. If you are a Medicare beneficiary and are interested in learning more about possible coverage for this bariatric procedure, try contacting your local Medicare contractor in Ypsilanti or Saginaw for further information. Deciding to undergo weight loss surgery is a serious decision that requires much discussion. It's important to speak with your weight loss surgeon in Michigan to determine if a surgical method for weight loss is right for you.