Your Weight Loss Surgery Mantra
Powerful quotes can help you stay motivated after Lap Band, sleeve gastrectomy or gastric bypass in Ypsilanti and Saginaw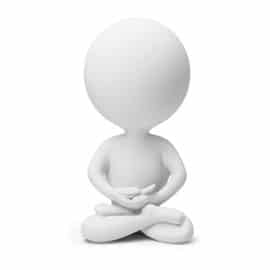 As much as you might feel motivated after meeting with your bariatric surgeon, Michigan has a way of turning that motivation upside down. Unfortunately, you can't keep your weight loss surgeon in your pocket at all times. After getting Lap Band surgery, gastric sleeve or gastric bypass in Ypsilanti or Saginaw, you will need to find ways to motivate yourself to stay on track for continued weight loss success.
When it comes to finding motivation, you might be surprised how well a few small words can do the trick. In Eastern cultures, mantras are short phrases or sounds that are repeated over and over again to help the speaker find peace and tranquility in times of stress and chaos. Most of you would recognize the traditional "om" hummed during meditation. While this is a type of mantra, it doesn't have to be yours.
Sometimes, the best mantras are compact bits of advice in famous motivational quotes, like:
"Your goals, minus your doubts, equal your reality." –Ralph Marston
"You're never beaten until you admit it." –George S. Patton
"Take care of your body. It's the only place you have to live." –Jim Rohn
"That which is bitter to endure may be sweet to remember." –Thomas Fuller
"The difference between try and triumph is just a little umph!" –Marvin Phillips
"The groundwork of all happiness is health." –Leigh Hunt
"The world of achievement has always belonged to the optimist." –Harold Wilkins
"Those who wish to sing always find a song." –Swedish Proverb
"You may have to fight a battle more than once to win it." –Margaret Thatcher
"After climbing a great hill, one only finds that there are many more hills to climb." –Nelson Mandela
"Success is dependent upon the glands—the sweat glands." –Zig Ziglar
This is just a short list of quotes that many others have found motivational—but that doesn't mean they will all necessarily resonate with you. Find a phrase, saying or quote that moves you and store it in your mind for safekeeping. You never know when you'll need a little boost to keep you on track after weight loss surgery.
Do you know of any more motivational quotes that others might find empowering? If so, please share in a comment below.